Sherman and Hardee at Tennille Historical Marker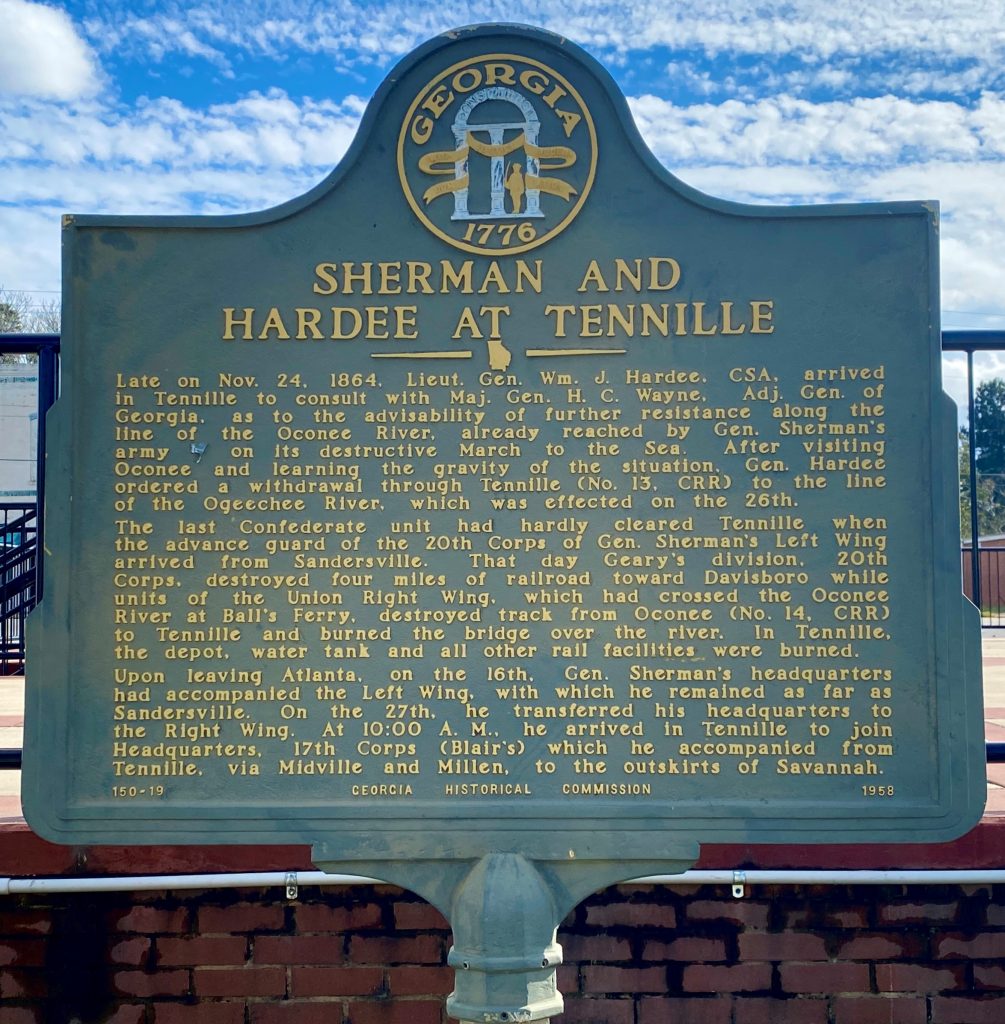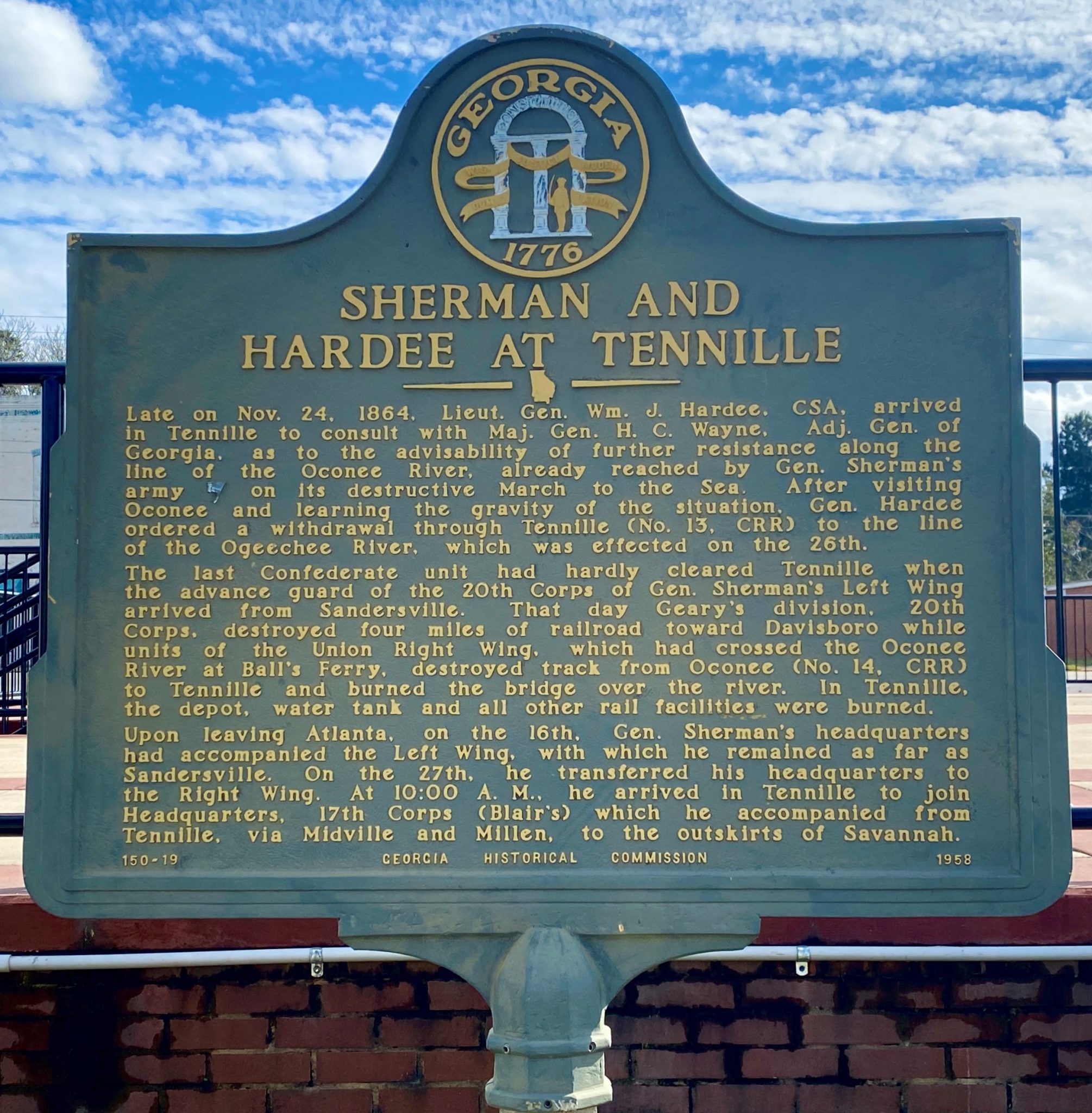 Sherman and Hardee at Tennille
Marker Text
Late on Nov. 24, 1864, Lieut. Gen. Wm. J. Hardee, CSA, arrived in Tennille to consult with Maj. Gen. H.C. Wayne, Adj. Gen. of Georgia, as to the advisability of further resistance along the line of the Oconee River, already reached by Gen. Sherman's army [US] on its destructive March to the Sea. After visiting Oconee and learning the gravity of the situation, Gen. Hardee ordered a withdrawal through Tennille (No. 13, CRR) to the line of the Ogeechee River, which was effected on the 26th.
The last Confederate unity had hardly cleared Tennille when the advance guard of the 20th Corps of Gen. Sherman's Left Wing arrived from Sandersville. That day Geary's division, 20th Corps, destroyed four miles of railroad toward Davisboro while units of the Union Right Wing, which had crossed the Oconee River at Ball's Ferry, destroyed track from Oconee (No. 14, CRR) to Tennille and burned the bridge over the river. In Tennille, the depot, water tank and all other rail facilities were burned.
Upon leaving Atlanta, on the 16th, Gen. Sherman's headquarters had accompanied the Left Wing, with which he remained as far as Sandersville. On the 27th, he transferred his headquarters to the Right Wing. At 10:00 A.M., he arrived in Tennille to join Headquarters, 17th Corps (Blair's) which he accompanied from Tennille, via Midville and Millen, to the outskirts of Savannah.
Location
This marker is located in a parking lot next to the railroad tracks in downtown Tennille.
Marker Number
150-19
Date of Origin
This marker was erected in 1958 by the Georgia Historical Commission.