Sherman's Right Wing Historical Marker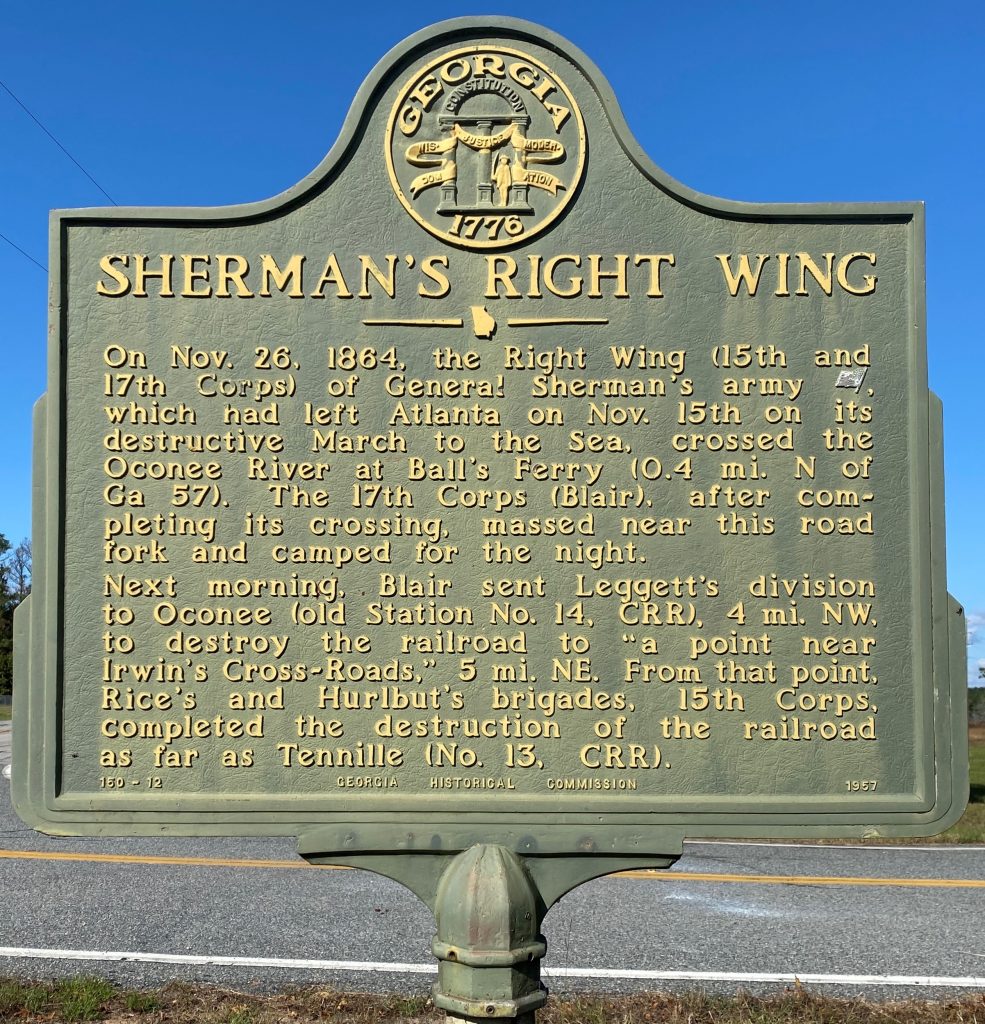 Sherman's Right Wing
Marker Text
On. Nov. 26, 1864, the Right Wing (15th and 17th Corps) of General Sherman's army [US], which had left Atlanta on Nov. 15th on its destructive March to the Sea, crossed the Oconee River at Ball's Ferry (0.4 mi. N of GA 57). The 17th Corps (Blair), after completing its crossing, massed near this road fork and camped for the right.
Next morning, Blair sent Leggett's division to Oconee (old Station No. 14, CRR), 4 mi. NW, to destroy the railroad to "a point near Irwin's Cross-Roads," 5 mi. NE. From that point, Rice's and Hurlbut's brigades, 15th Corps, completed the destruction of the railroad as far as Tennille (No. 13, CRR). 
Location
This marker is located at the intersection of Georgia Highway 68 and Georgia Highway 272, 4 miles southeast of Oconee.
Marker Number
150-12
Date of Origin
This marker was erected in 1957 by the Georgia Historical Commission.