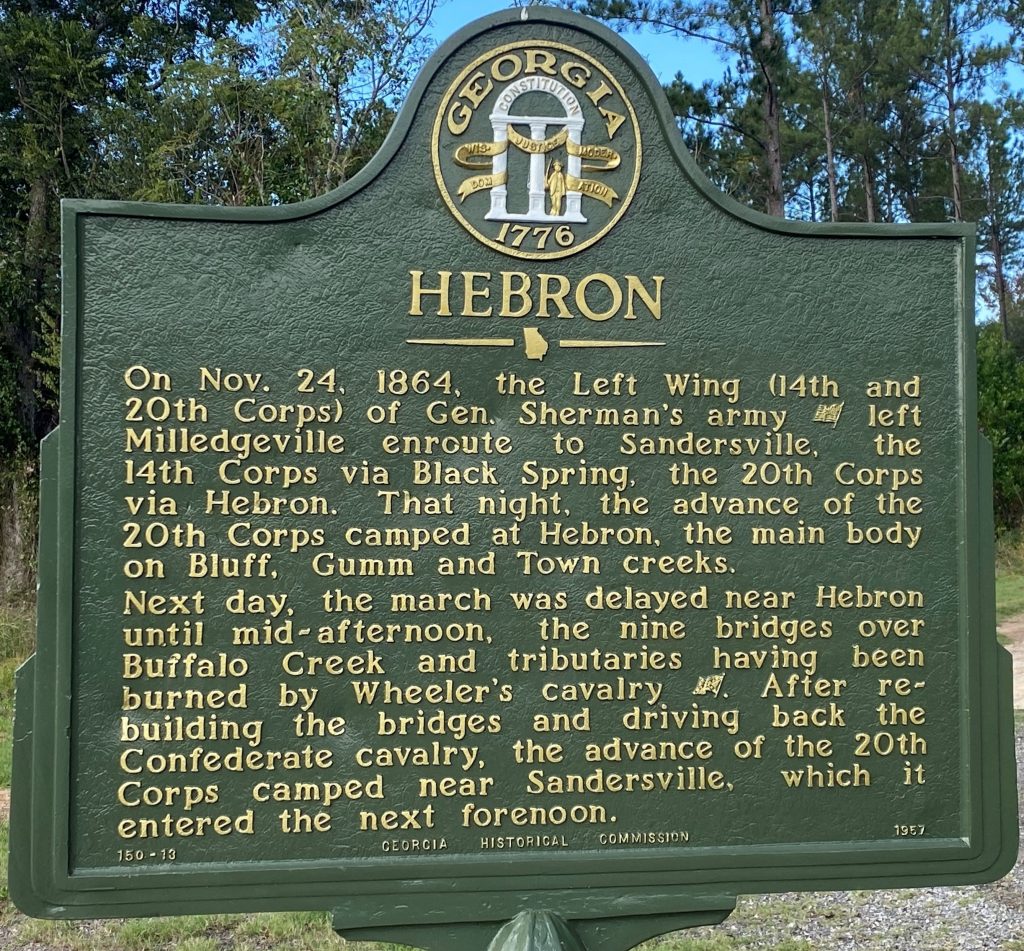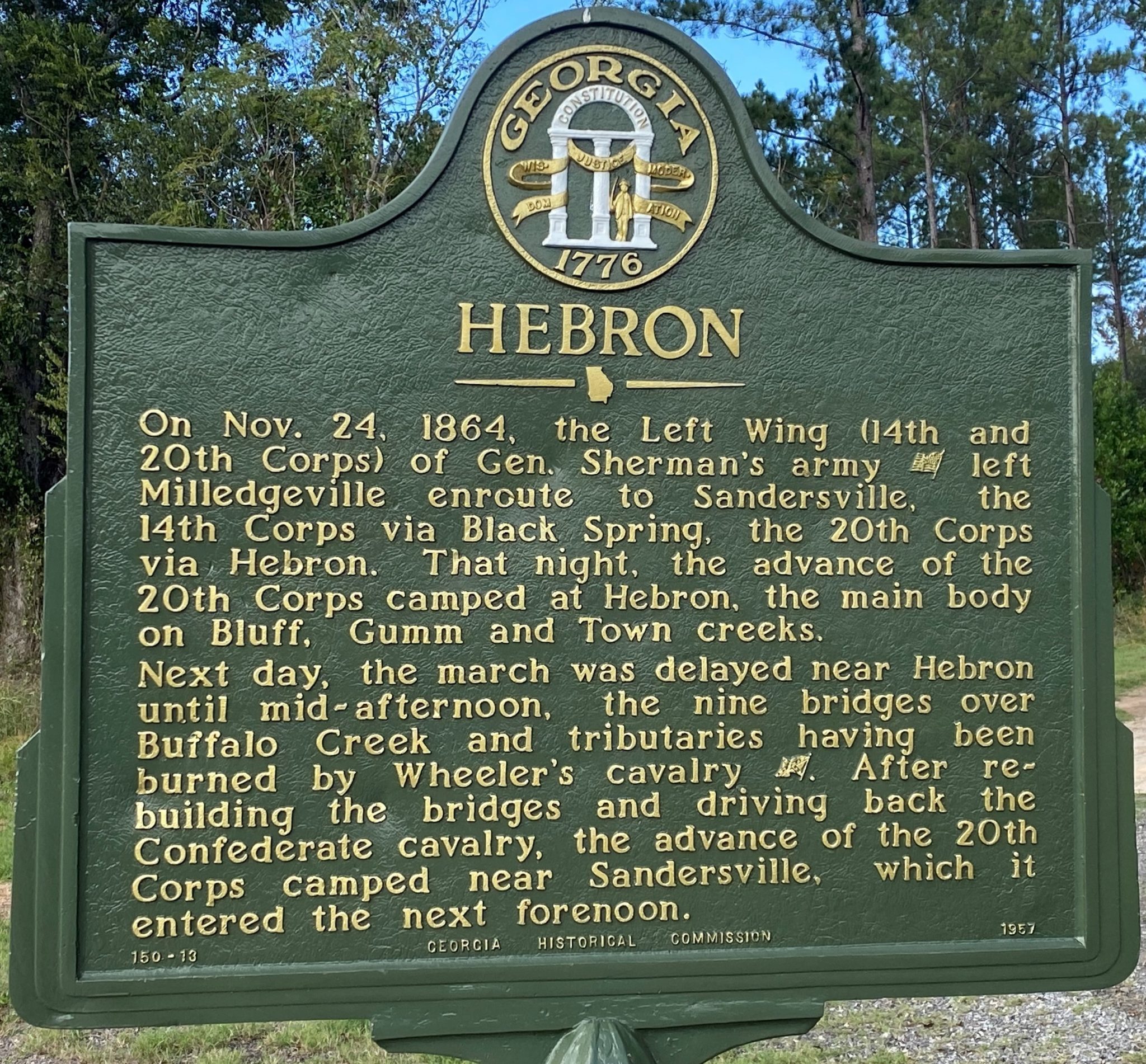 Hebron
Marker Text
On Nov. 24, 1864, the Left Wing (14th and 20th Corps) of Gen. Sherman's army [US] left Milledgeville enroute to Sandersville, the 14th Corps via Black Spring, the 20th Corps via Hebron. That night, the advance of the 20th Corps camped at Hebron, the main body on Bluff, Gumm, and Town creeks.
Next day, the march was delayed near Hebron until mid-afternoon, the nine bridges over Buffalo Creek and tributaries having been burned by Wheeler's cavalry [CS]. After rebuilding the bridges and driving back the Confederate cavalry, the advance of the 20th Corps camped near Sandersville, which it entered the next forenoon. 
Location
This marker is located on Georgia Highway 24 (Fall Line Freeway), 3 miles east of Baldwin-Washington County Line.
Marker Number
150-13
Date of Origin
This marker was erected in 1957 by the Georgia Historical Commission.