Fenn's Bridge Historical Marker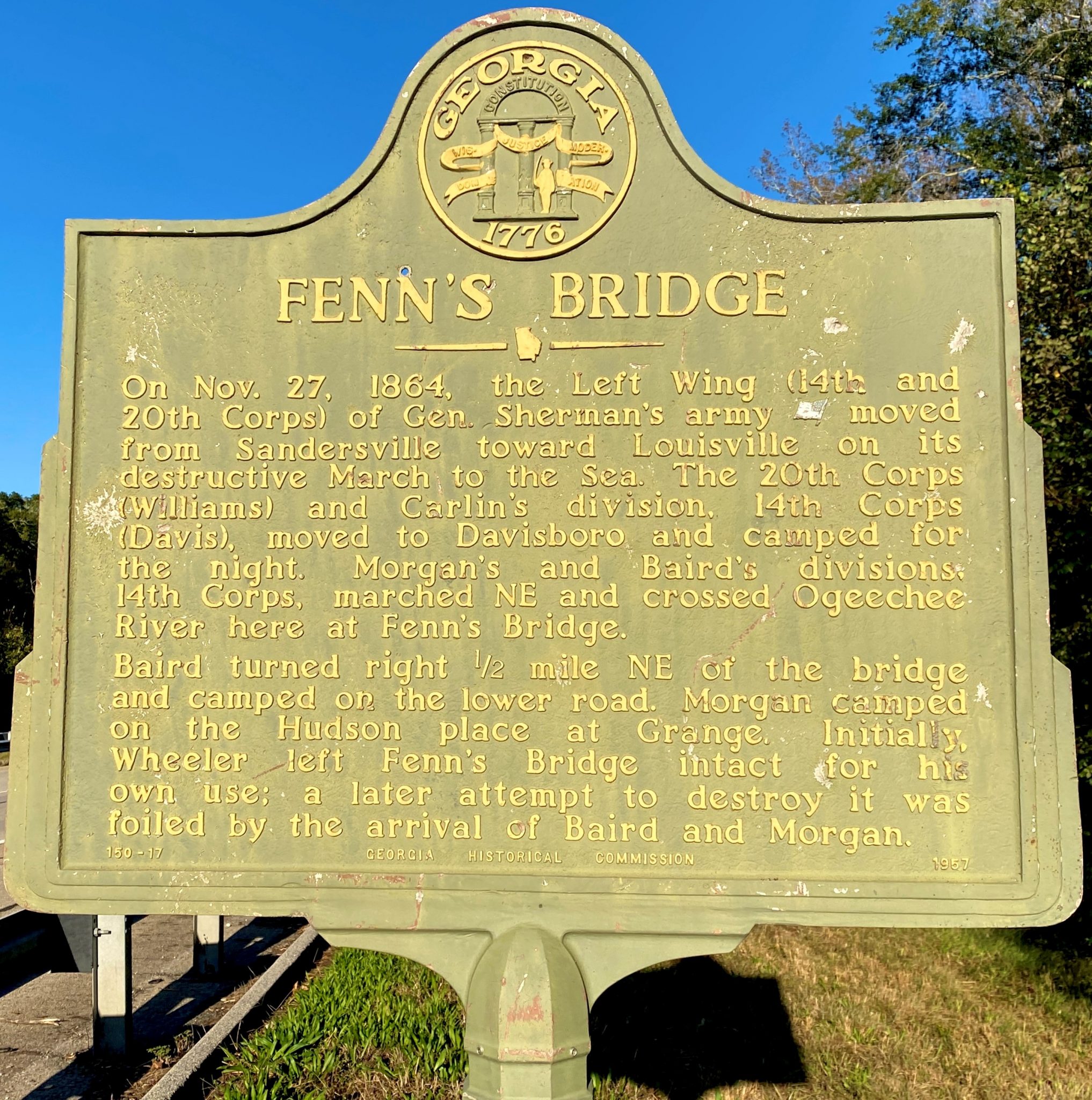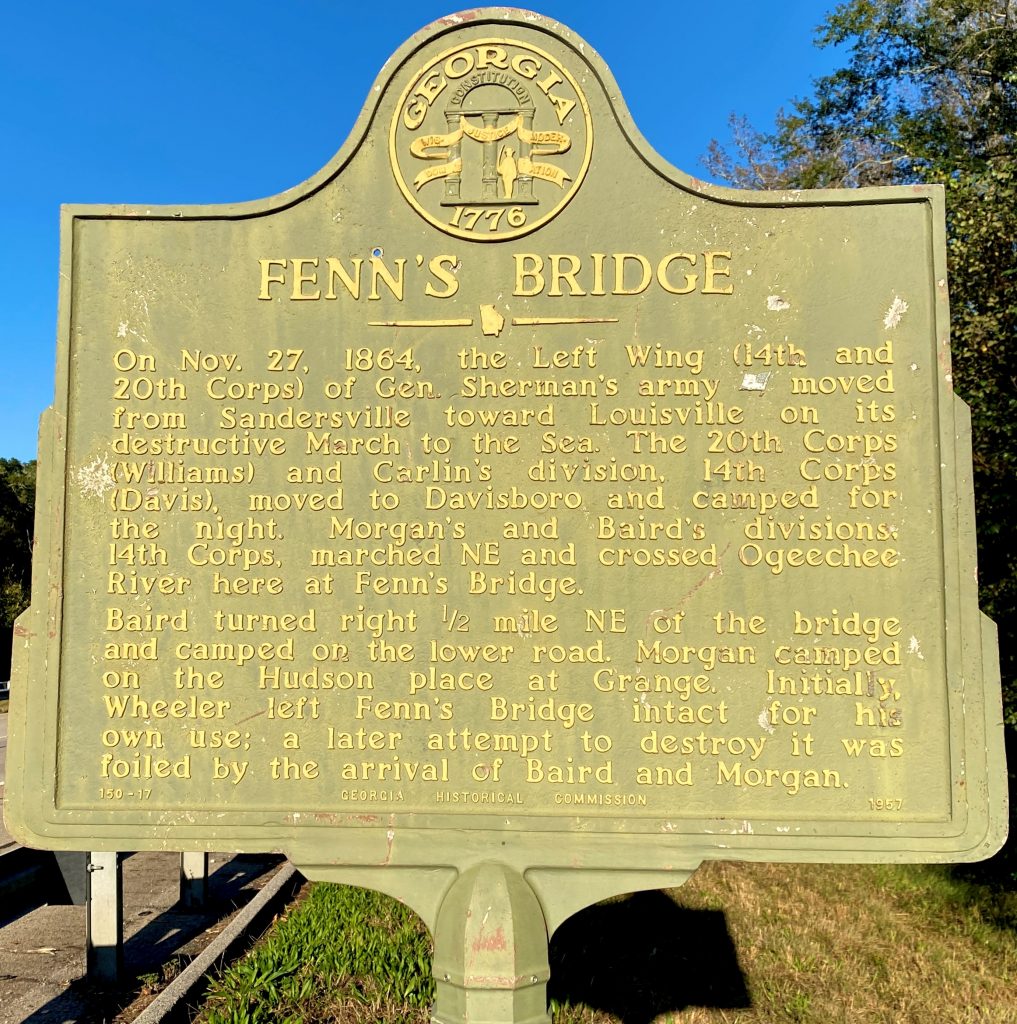 Fenn's Bridge
Marker Text
On Nov. 27, 1864, the Left Wing (14th and 20th Corps) of Gen. Sherman's army [US] moved from Sandersville toward Louisville on its destructive March to the Sea. The 20th Corps (Williams) and Carlin's division, the 14th Corps (Davis), moved to Davisboro and camped for the night. Morgan's and Baird's divisions, the 14th Corps, marched NE and crossed the Ogeechee River here at Fenn's Bridge.
Baird turned right 1/2 mile NE of the bridge and camped on the lower road. Morgan camped on the Hudson place at Grange. Initially, Wheeler left Fenn's Bridge intact for his own use; a later attempt to destroy it was foiled by the arrival of Baird and Morgan.
Location
This marker is located on Georgia Highway 88 (Fall Line Freeway) approximately half a mile south of Belmont Road near the Washington-Jefferson County Line between two bridges in the Ogeechee River, Davisboro area.
Marker Number
150-17
Date of Origin 
This marker was erected in 1957 by the Georgia Historical Commission.