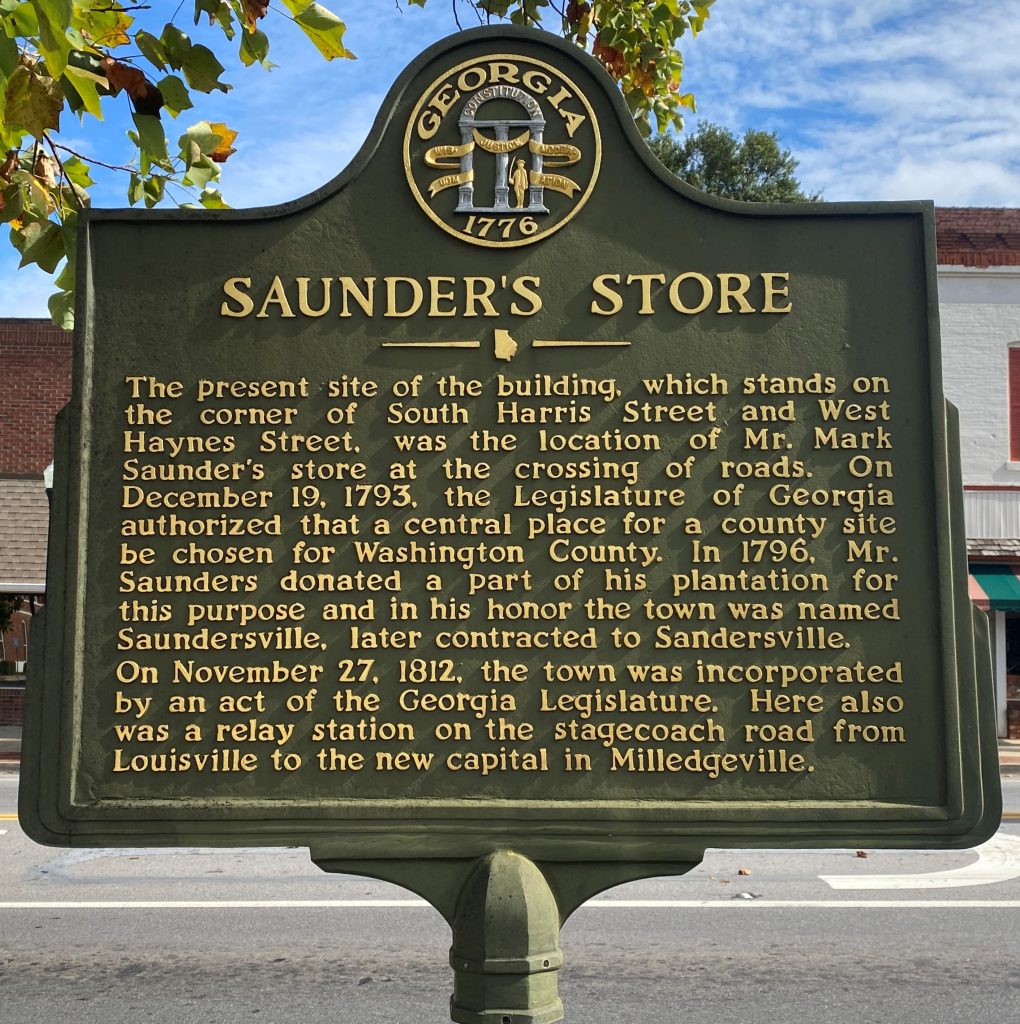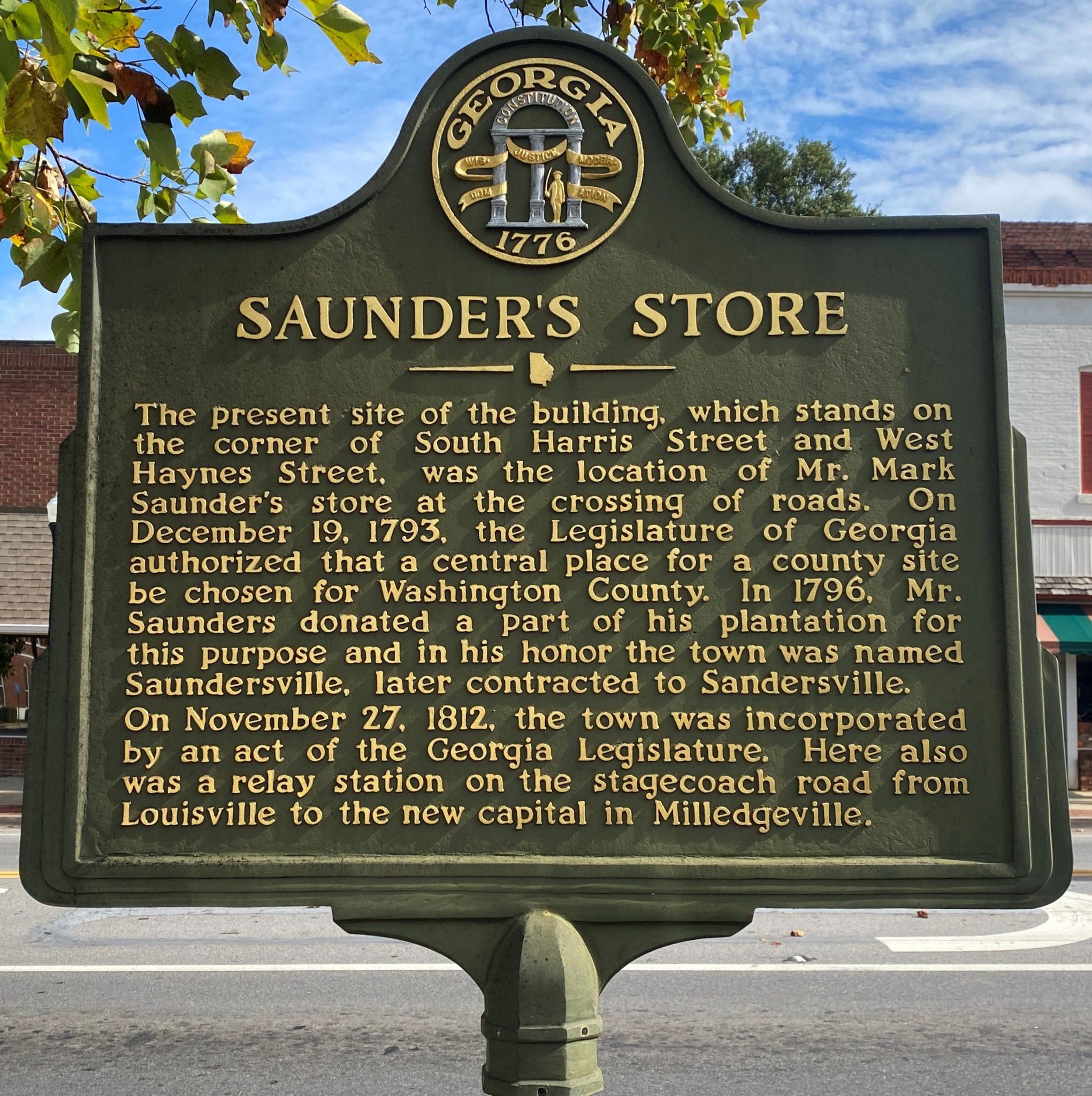 Saunder's Store
Marker Text
The present site of the building, which stands on the corner of South Harris Street and West Haynes Street, was the location of Mr. Mark Saunder's store at the crossing of roads. On December 19, 1793, the Legislature of Georgia authorized that a central place for a county site be chosen for Washington County. In 1796, Mr. Saunders donated a part of his plantation for this purpose, and in his honor the town was named Saundersville, later contracted to Sandersville.
On November 27, 1812, the town was incorporated by an act of the Georgia Legislature. Here also was a relay station on the stagecoach road from Louisville to the new capital in Milledgeville. 
Location
This marker is located on Georgia Highway 15 (N. Harris Street), near the corner of W. Haynes Street on the Sandersville courthouse square.
Marker Number 
150-7
Date of Origin
A marker for Saunder's Store was erected in 1954 by the Georgia Historical Commission, but by the 1990s, it was no longer standing. In 2007, a new marker was erected in the same location by a joint effort between local authorities and the Georgia Historical Commission.