Riddleville Historical Marker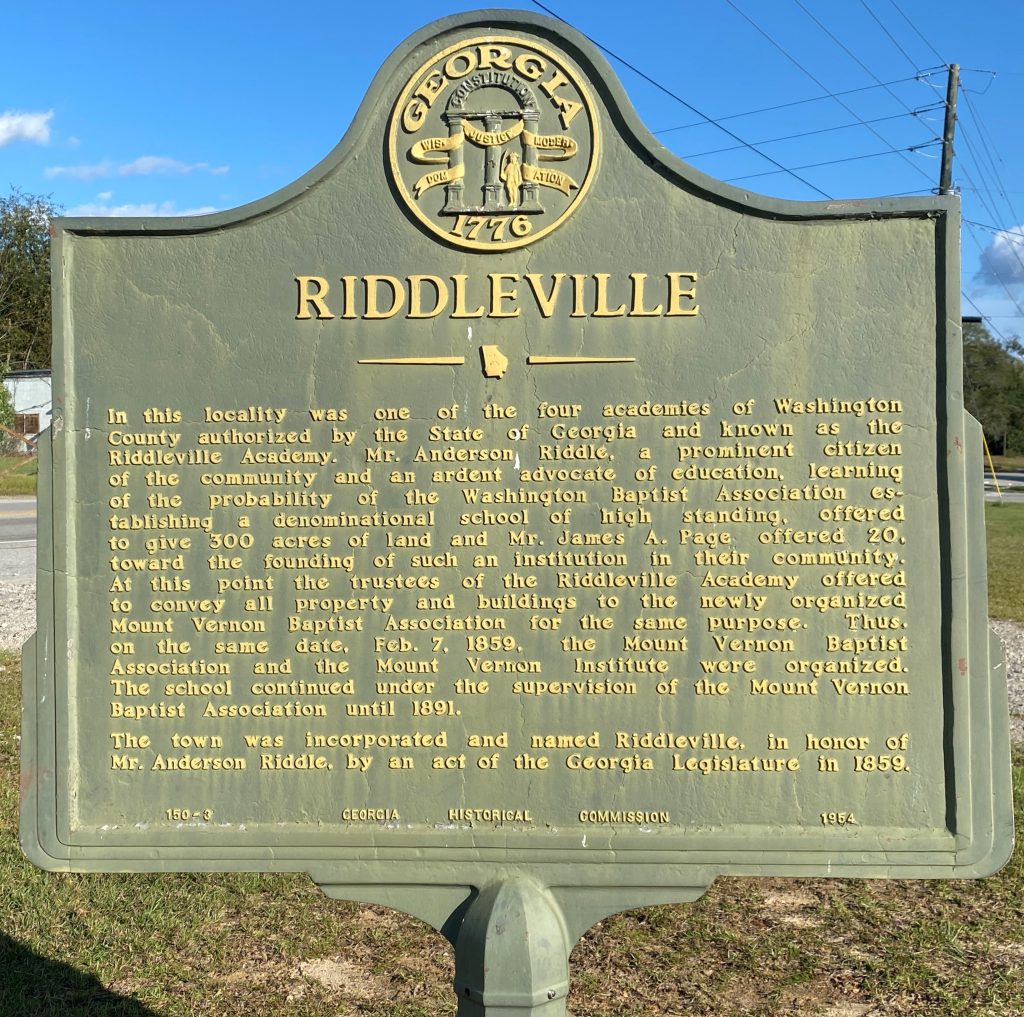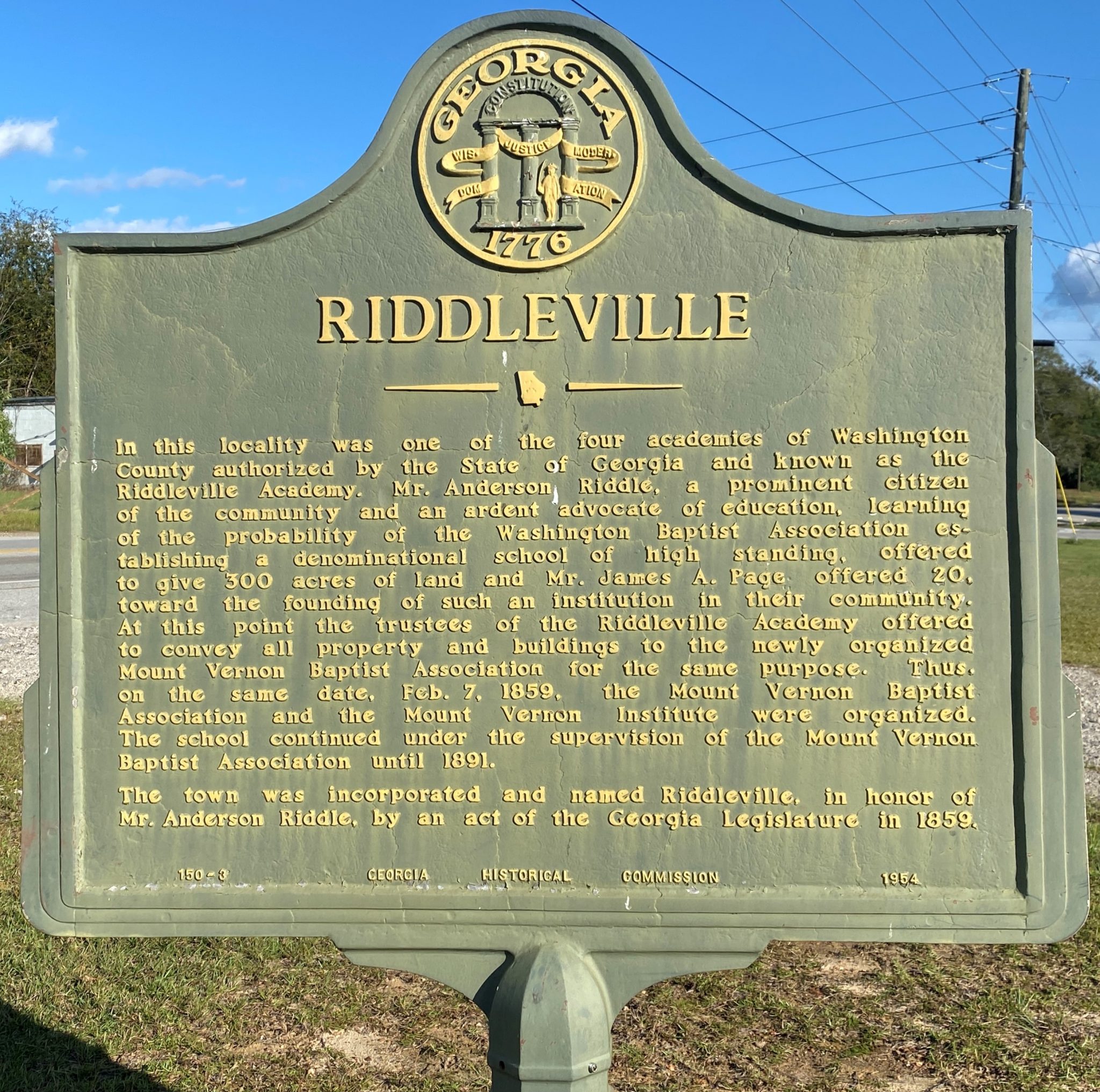 Riddleville
Marker Text
In this locality was one of the four academies of Washington County authorized by the State of Georgia and known as the Riddleville Academy. Mr. Anderson Riddle, a prominent citizen of the community and an ardent advocate of education, learning of the probability of the Washington Baptist Association establishing a denominational school of high standing, offered to give 300 acres of land and Mr. James A. Page offered 20, toward the founding of such an institution in their community. At this point the trustees of the Riddleville Academy offered to convey all property and buildings to the newly organized Mount Vernon Baptist Association for the same purpose. Thus, on the same date, Feb. 7, 1859, the Mount Vernon Baptist Association and the Mount Vernon Institute were organized. The school continued under the supervision of the Mount Vernon Baptist Association until 1891.
The town was incorporated and named Riddleville, in honor of Mr. Anderson Riddle, by an act of the Georgia Legislature in 1859. 
Location 
This marker is located at Riddleville Baptist Church near the intersection of Georgia Highway 242 and Georgia Highway 231, Riddleville.
Marker Number
150-3
Date of Origin
This marker was erected in 1954 by the Georgia Historical Commission.