Rev. J.D. Anthony Historical Marker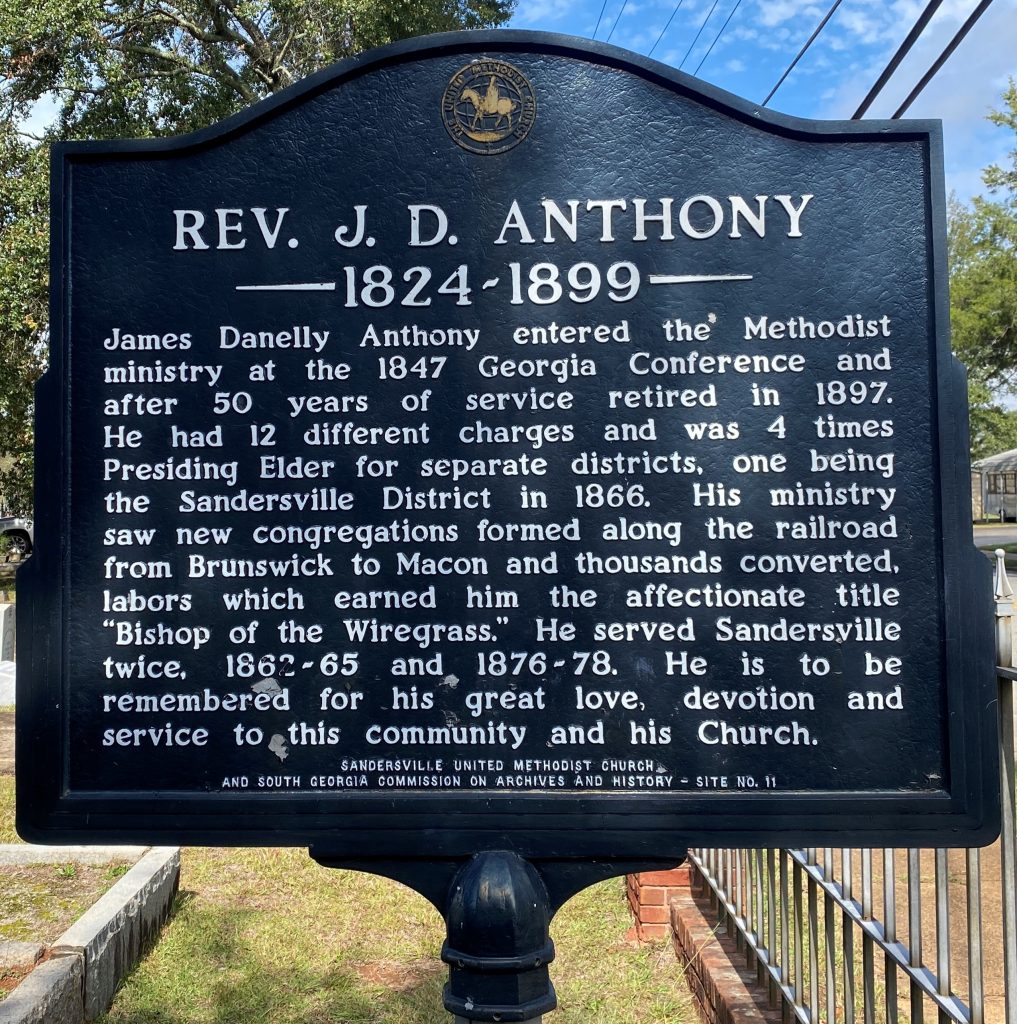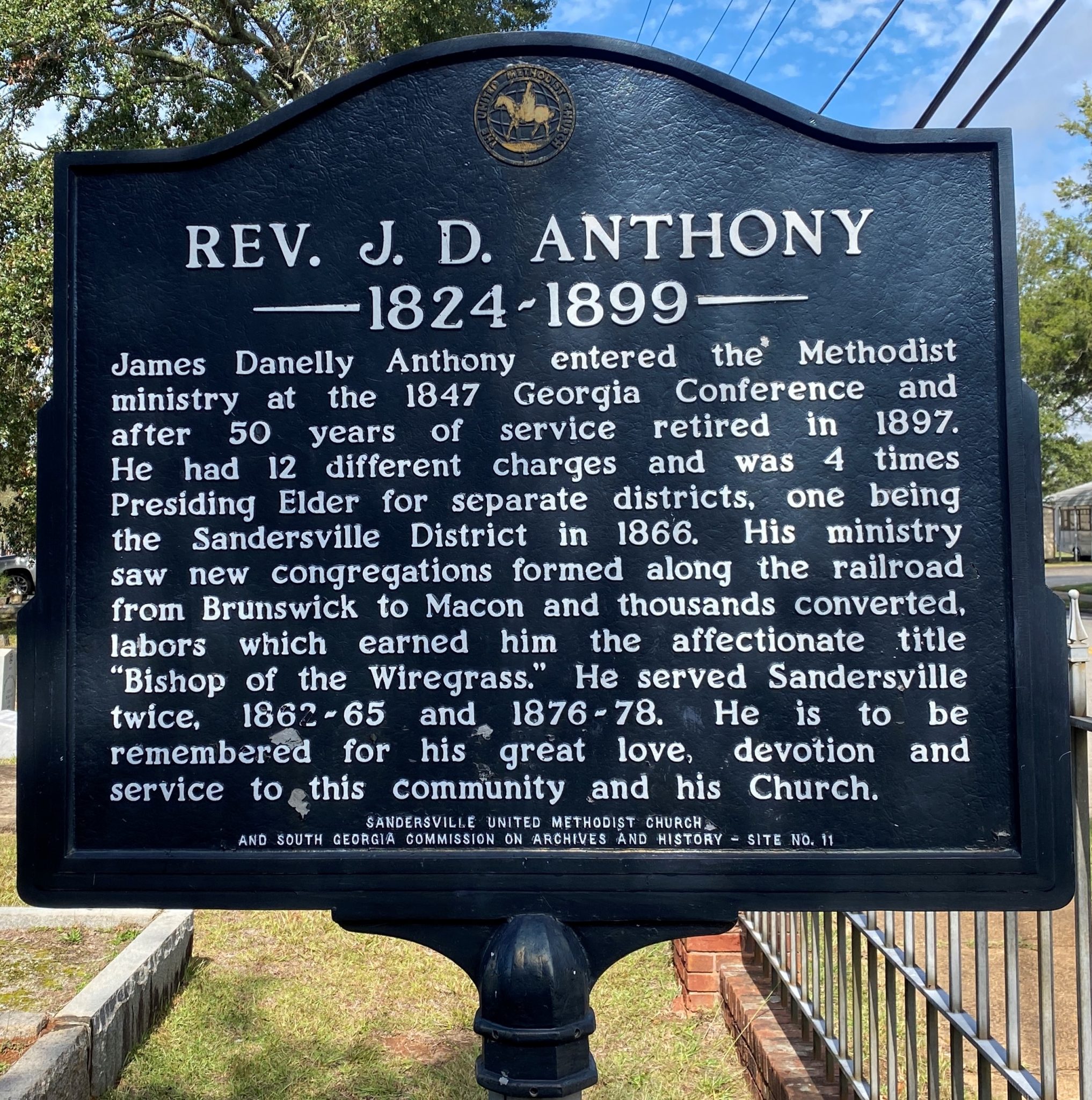 Rev. J.D. Anthony
Marker Text
James Danelly Anthony entered the Mehtodist ministry at the 1847 Georgia Conference and after 50 years of service retired in 1897. He had 12 different charges and was 4 times Presiding Elder for separate districts, one being the Sandersville District in 1866. His ministry saw new congregations formed along the railroad from Brunswick to Macon and thousands converted, labors which earned him the affectionate title "Bishop of the Wiregrass." He served Sandersville twice, 1862-65 and 1876-78. He is to be remembered for his great love, devotion and service to this community and his Church. 
Location
This marker is on the Old City Cemetery grounds in the corner at the intersection of Virginia Avenue and W. Church Street.
Marker Number
11
Date of Origin
This marker was erected by the Sandersville United Methodist Church and United Methodist Church's South Georgia Commission on Archives and History.