Masonic Temple Historical Marker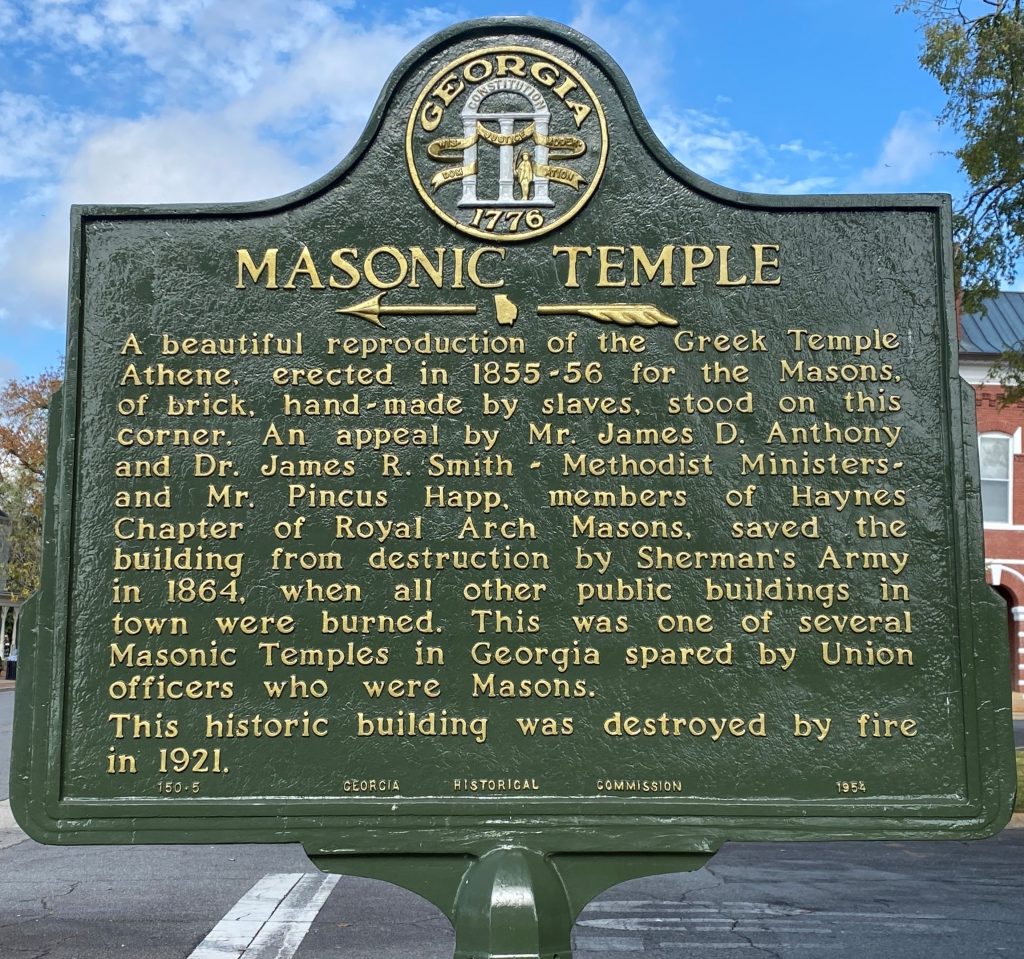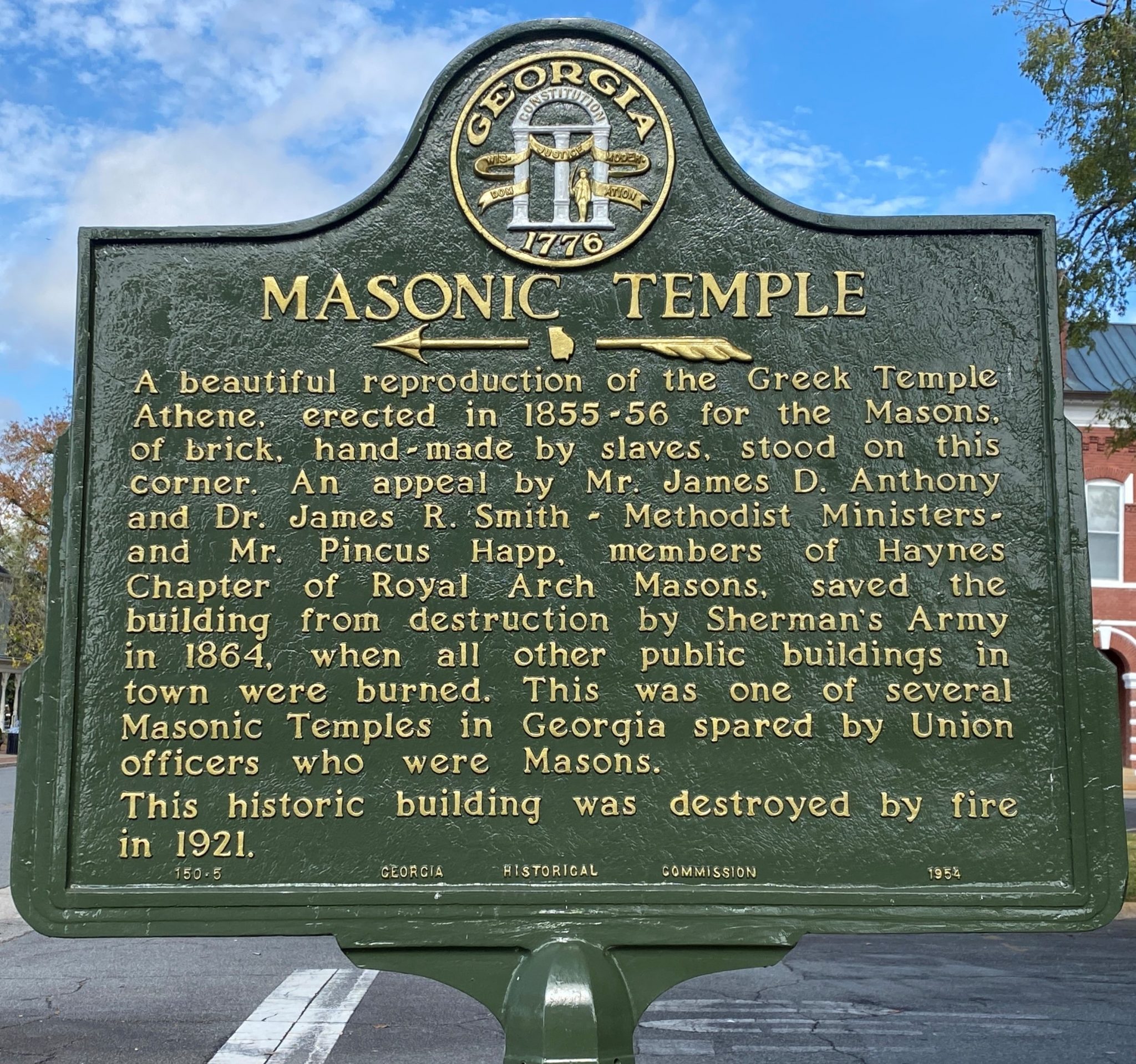 Masonic Temple
Marker Text
A beautiful reproduction of the Greek Temple Athene, erected in 1855-56 for the Masons, of brick, hand-made by slaves, stood on this corner. An appeal by Mr. James D. Anthony and Dr. James R. Smith – Methodist Ministers – and Mr. Pincus Happ, members of Haynes Chapter of Royal Arch Masons, saved the building from destruction by Sherman's Army in 1864, when all other public buildings in town were burned. This was one of several Masonic Temples in Georgia spared by Union officers who were Masons.
This historic building was destroyed by fire in 1921.
Location
This marker is located on the corner of W. Haynes Street and Jones Street near the southwest corner of the Sandersville courthouse square.
Marker Number
150-5
Date of Origin
This marker was erected in 1954 by the Georgia Historical Commission.