Jared Irwin Historical Marker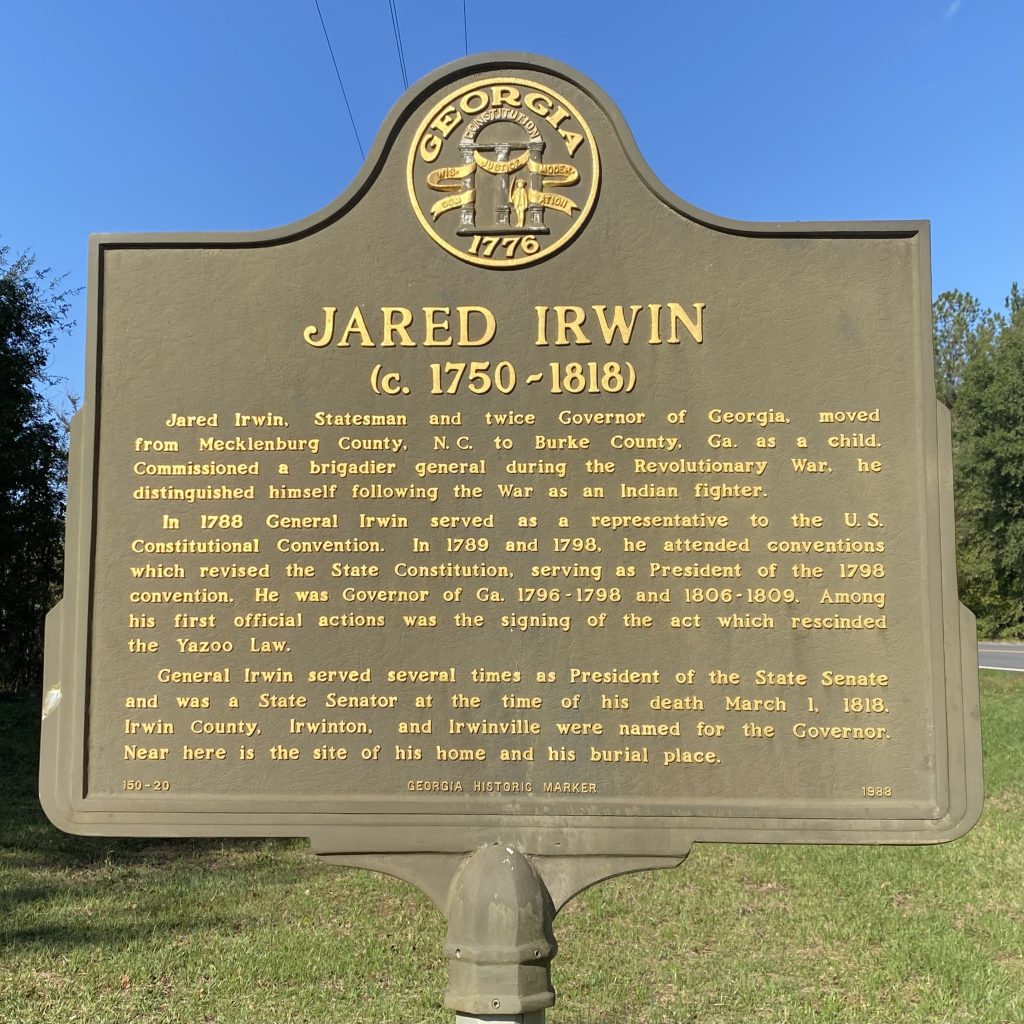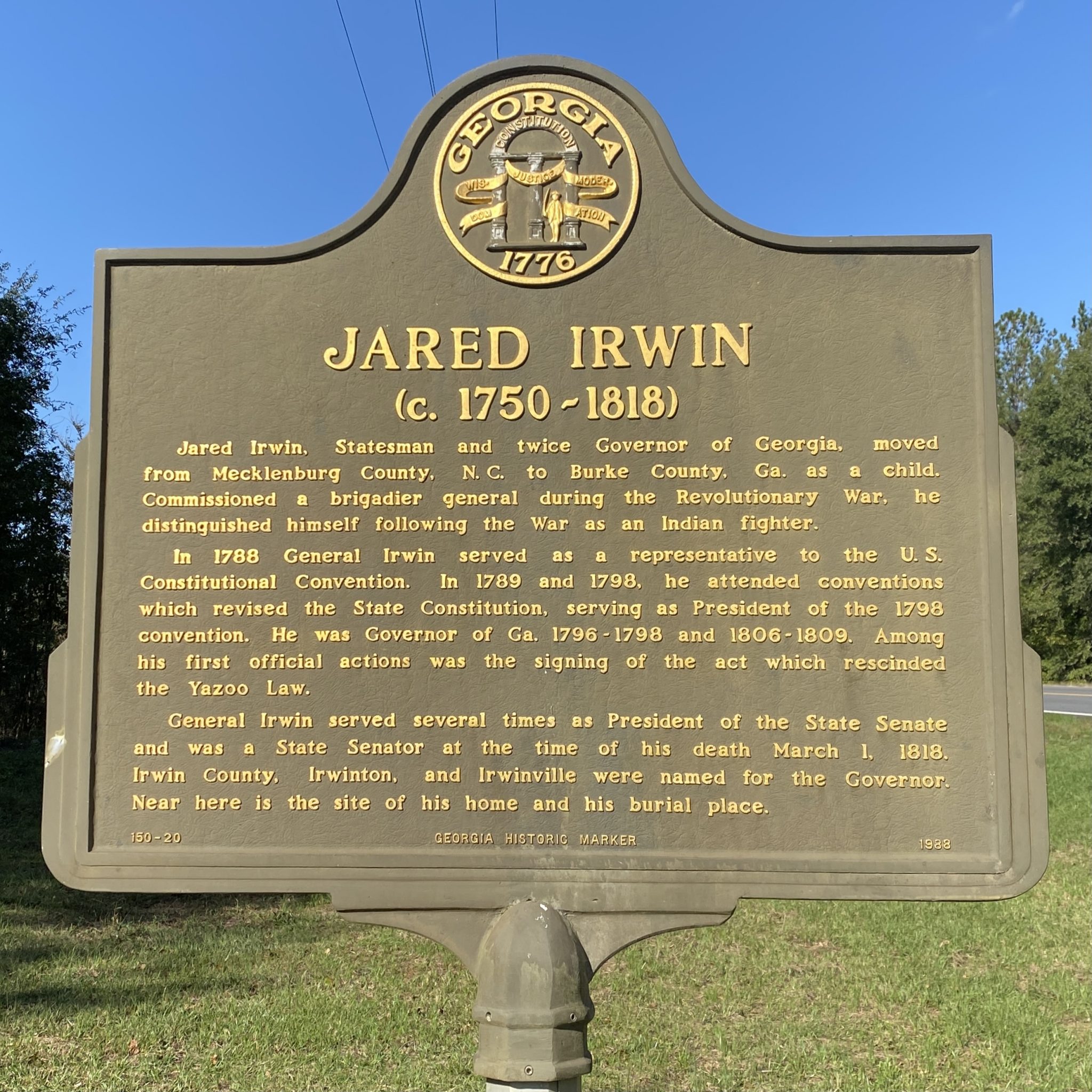 Jared Irwin
Marker Text
Jared Irwin, Stateman and twice Governor of Georgia, moved from Mecklenburg County, N.C. to Burke County, G.A. as a child. Commissioned a brigadier general during the Revolutionary War, he distinguished himself following the War as an Indian fighter.
In 1788 General Irwin served as a representative to the U.S. Constitutional Convention, In 1789 and 1798, he attended conventions which revised the State Constitution, serving as President of the 1798 convention. He was governor of GA 1796-1798 and 1806-1809. Among his first official actions was the signing of the the act which rescinded the Yazoo Law.
General Irwin served several times as President of the State Senate and was a State Senator at the time of his death March 1, 1818. Irwin County, Irwinton, and Irwinville were named for the Governor. Near here is the site of his home and his burial place. 
Location 
This marker is located on Deepcut Road near the intersection with Ohoopee Church Road, approximately 1 mile west of Georgia Highway 68.
Marker Number
150-20
Date of Origin
This marker was erected in 1988 by the Georgia Historical Commission.