Giles Cross Roads Historical Marker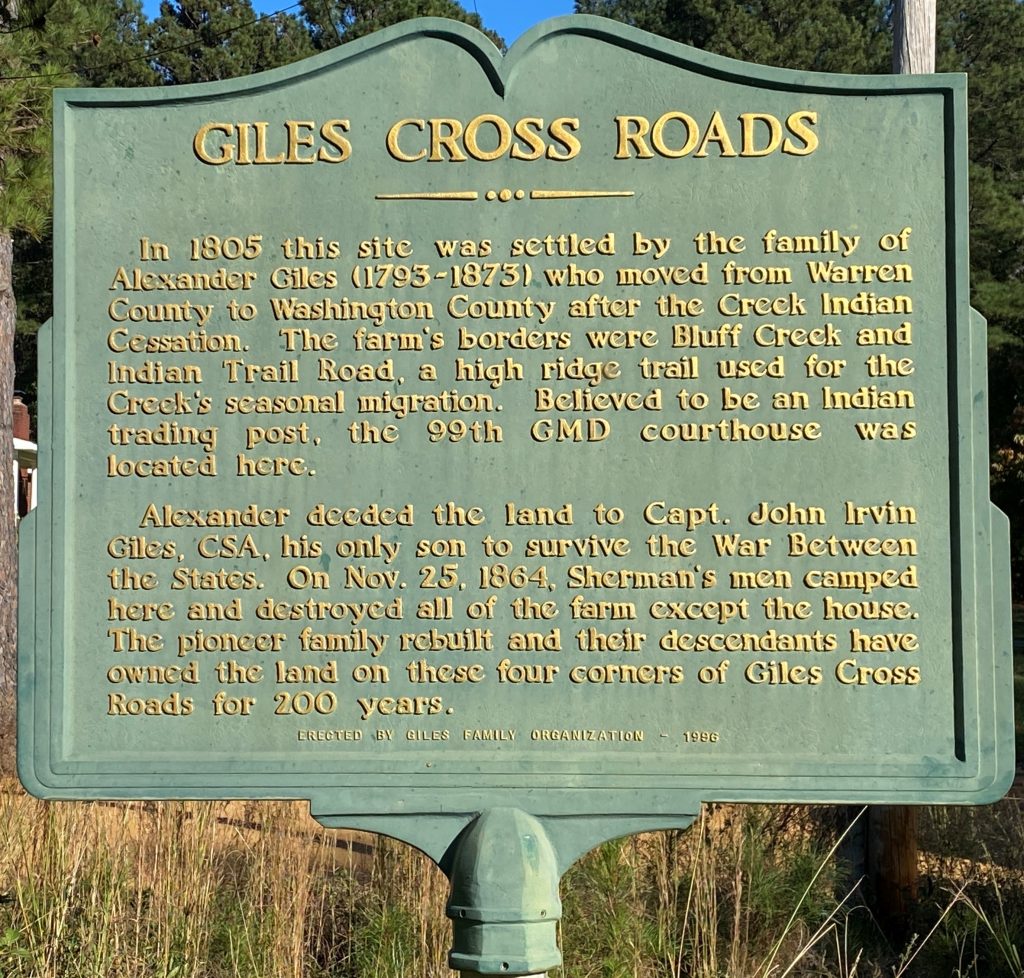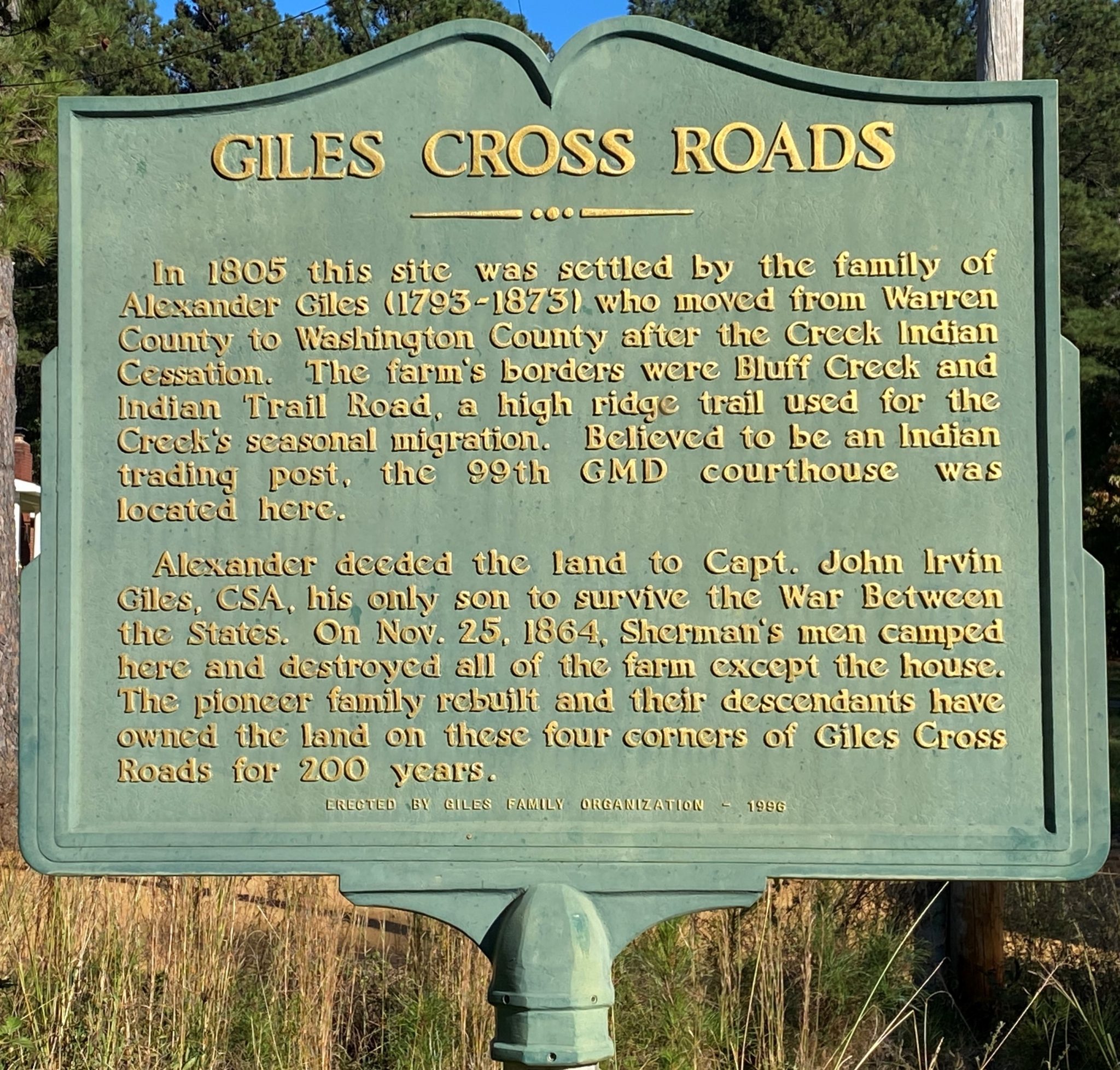 Giles Cross Roads
Marker Text
In 1805 this site was settled by the family of Alexander Giles (1793-1873) who moved from Warren County to Washington County after the Creek Indian Cessation. The farm's borders were Bluff Creek and Indian Trail Road, a high ridge trail used for the Creek's seasonal migration. Believed to be an Indian trading post, the 99th GMD courthouse was located here.
Alexander deeded the land to Capt. John Irwin Giles, CSA, his only son to survive the War Between the States. On Nov. 25, 1864, Sherman's men camped here and destroyed all of the farm except the house. The pioneer family rebuilt and their descendants have owned the land on these four corners of Giles Cross Roads for 200 years. 
Location
This marker is located at the intersection of N. Indian Rd. and Deepstep Rd., Deepstep area.
Marker Number
N/A
Date of Origin 
This marker was erected in 1996 by the Giles Family Organization.