Deepstep United Methodist Church Historical Marker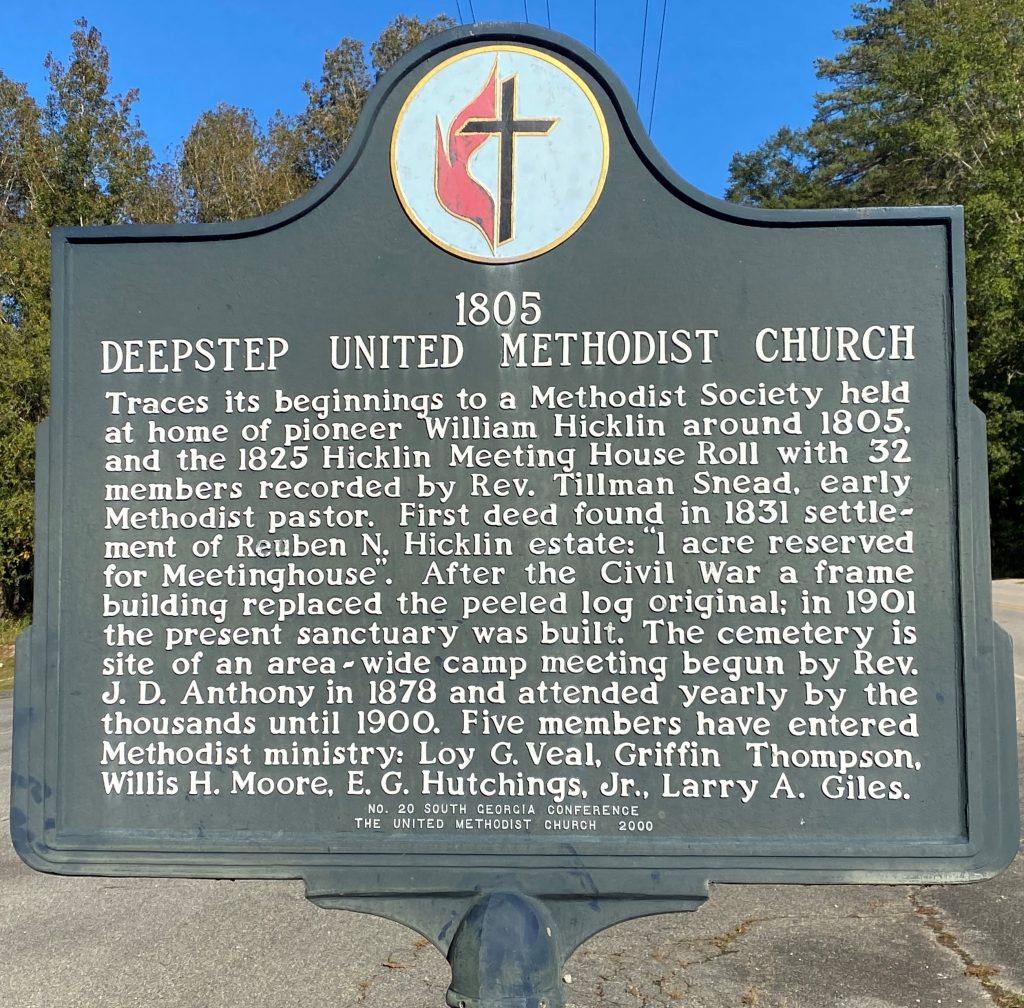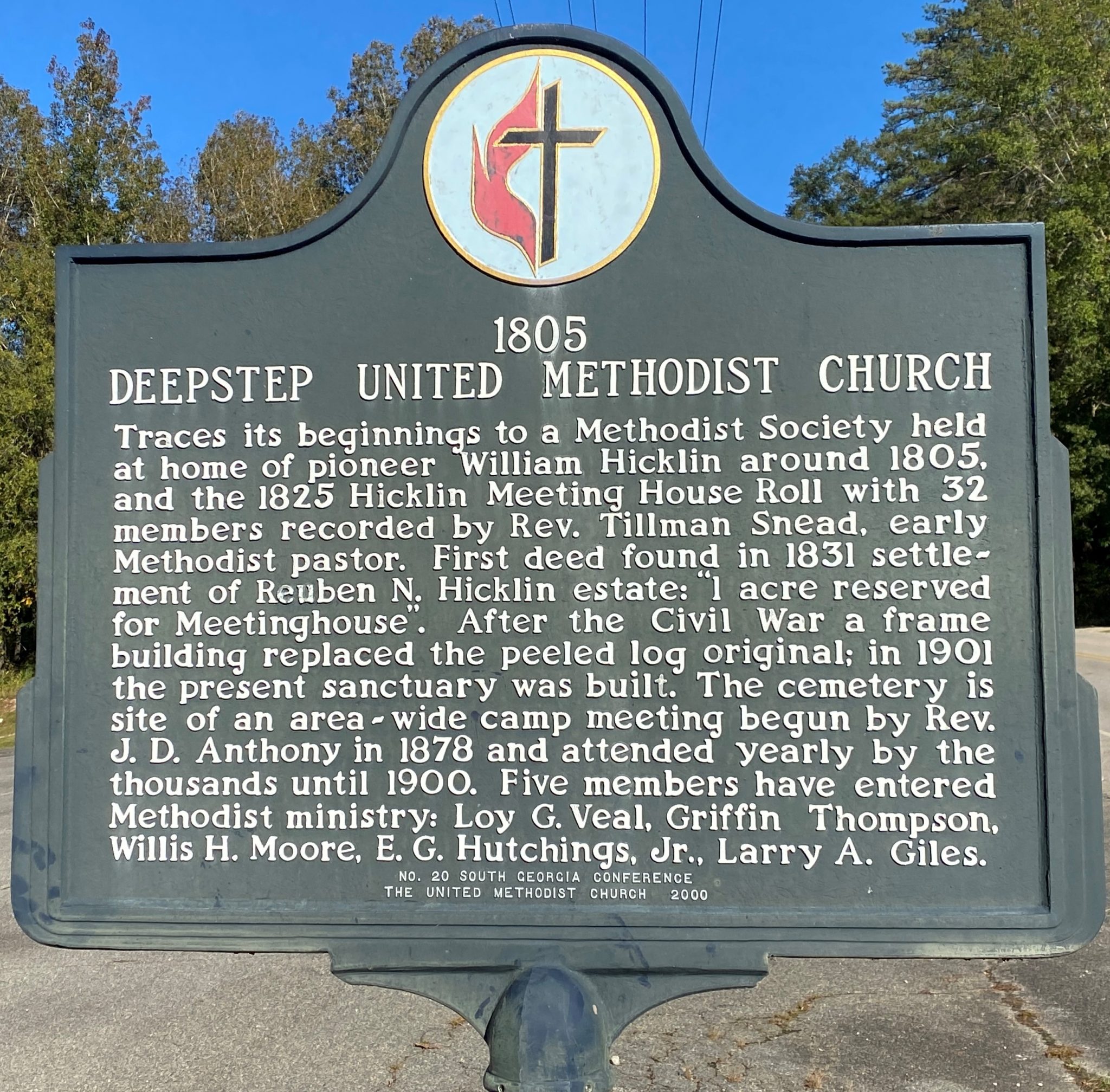 Deepstep United Methodist Church
Marker Text
Deepstep United Methodist Church traces its beginnings to a Methodist Society held at home of pioneer William Hicklin around 1805, and the 1825 Hicklin Meeting House Roll with 32 members recorded by Rev. Tillman Snead, early Methodist pastor. First deed found in 1831 settlement of Reuben N. Hicklin estate: "1 acre reserved for Meetinghouse." After the Civil War a frame building replaced the peeled log original; in 1901 the present sanctuary was built. The cemetery is site of an area-wide camp meeting begun by Rev. J.D. Anthony in 1878 and attended yearly by the thousands until 1900. Five members have entered Methodist ministry: Loy G. Veal, Griffin Thompson, Willi H. Moore, E.G. Hutchings, Jr., Larry A. Giles. 
Location
This marker is located on Deepstep Road, Deepstep half a mile west of the Deepstep town hall.
Marker Number
20
Date of Origin
This marker was erected in 2000 by the South Georgia Conference of the United Methodist Church.